Walking and Cycling
If there's one thing you won't be short of finding in Stirling, it's adventure!
Whether you fancy a short amble, or a more challenging long-distance trek you won't be disappointed.
Stunning countryside and forest walks await in Queen Elizabeth Forest Park. Begin your visit at The Lodge Forest Visitor Centre near Aberfoyle and choose from the various trails to suit all levels, starting from the centre.
Further into the forest park, you can follow the Three Lochs Forest Drive to the lovely Loch Drunkie for scenic routes along the water. Heading north still, a visit to Loch Katrine has trails suitable for wheelchairs, buggies and is also perfect for cyclists. If you fancy a different view of Loch Katrine, you can book a cruise on one of the two steamships 'Sir Walter Scott' or 'Lady of the Lake'.
Many of Scotland's famous long-distance trails pass through rural Stirling, you can sample a short section of these celebrated routes, or take on the full challenge over a number of days.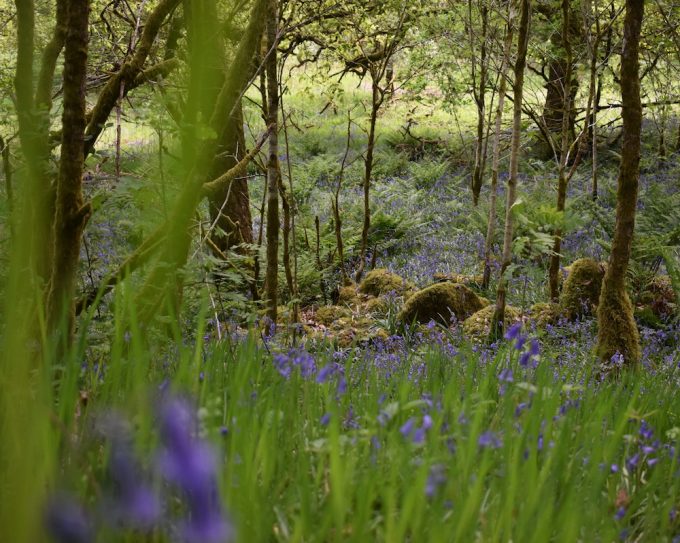 The largest stretch of the West Highland Way passes through Stirling. As Scotland's first official long-distance route, the 154km (96miles) spans from Milngavie to Fort William. Unforgettable scenic views over Loch Lomond, ancient wooded areas filled with wildflowers, scenic glens, mountain ranges and the vast Rannoch Moor, one of the few remaining wildernesses in Europe – it's best to take your time and soak it all in!
By contrast, Scotland's newest established long-distance route, the John Muir Way passes to the south of rural Stirling. An ambitious 215km (134 miles) in total, the route passes from coast to coast, Helensburgh to Dunbar, taking in picturesque villages, canal networks and peaceful countryside. Best enjoyed over 9-11 days and is also a fantastic cycle route.
The Rob Roy Way takes you along the path networks used in the 17th and 18th centuries by Scotland's most notorious outlaw, Rob Roy MacGregor. Starting in Drymen the walk passes by spectacular lochs of rural Stirling Loch Venachar, Loch Lubnaig and the rural towns of Strathyre, Callander and Killin before finishing at Aberfoyle.
If you prefer to take in a bit of Stirling's royal history, then take a walk up The Back Walk. Scotland's oldest maintained road this walk takes you round Stirling Castle. The way is lined with wooden carvings depicting some of Stirling's stories and legends.
If cycling is more appealing, a visit to Loch Lomond and Trossachs National Park won't disappoint. From beginners cycle routes, family friendly forest treks or hard core mountain trails and challenging terrain there's something for all abilities. The views are incredible and you can hire bikes from many locations such as Callander, Aberfoyle, Drymen, Loch Katrine or Strathyre.
There are great cycle routes around Stirling City too, made easier with The Stirling Cycle Hub who are dedicated to helping people get around Stirling on two wheels. For inspiration on cycling routes, view our Cycling in Stirling article.
Why not see what you can discover using the Explore Stirling mobile app, with over 25 walking cycling and driving routes and over 600 points of interest you're sure to find something to suit you.